Accelerated Reader Home Connect
Home Connect for Renaissance Place AR
We now have Renaissance Enterprise available at our school which means that students have access to ALL Accelerated Reader tests that are currently available from the company renlearn. To see if there is a test available log on to Home Connect click on this link Home Connect for Renaissance Place AR .
Log in with your child's username and password (We sent this home in a letter, but if you have forgotten it is the same username and password that your child uses to login to take a test at school.). Go to BOOKFINDER. Type in the name of the book and it will show the information if we have that quiz available. This is also where you can log on to see your child's percent correct (Our goal is to be above 85%), AR points, and book level. You can view what quizzes your child has already taken by looking at his/her bookshelf. You can also sign up for email alerts that will notify you when your child takes a AR test and what they make on that AR test.
---
This site will show you every Accelerated Reader test that is available at McKenzie Middle School. http://www.arbookfind.com/.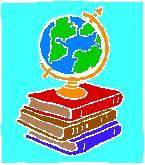 BigUniverse.com is an engaging online reading and writing community for grades preK-8. This award-winning, student-centered, website provides a large library of leveled nonfiction and fiction colorful online books, an online writing and publishing tool, a safe bookshelf sharing community, and many supporting tools such as reading logs and more. All these features inspire reluctant, advanced, and ELL students to read, write and learn anytime-anywhere while providing educators the necessary tools to differentiate instruction, teach balanced literacy and monitor student progress.
Big Universe allows access to thousands of online books for your child to read! You have access to Big Universe from your home computer. Each student's username is his/her lunch number and mms (example 1111mms). Each student's password is rebels. The group username is tnmsd.
Tennessee R.E.A.D.S. Regional eBook and Audio Download System
www.reads.lib.overdrive.com/
You must have a public library card to use this service.